Planning a Spring Wedding? Learn About Our Favorite Spring Bridal Flowers!
Spring brides have the option to use a variety of local seasonal flowers defined by bright, cheerful flowers in a vast array of perfect pinks, pretty purples and calming
blues.
Spring Wedding Flowers
Spring is the time for new beginnings, so what better time to get married and start your new life together? Flowering bulbs, such as tulips and hyacinths come into season. Peonies are available from late spring to early summer.  The JP Parker farm supplies our stores with hundreds of stems of gorgeous peonies in all colors; they are the favorite flower of many brides. Another popular spring wedding flower is the Hyacinth. The fragrant flowers of the Hyacinth come in shades of red, blue, white, orange, pink, violet, or yellow.
Many of the spring seasonal flowers are known for their fragrance, choose flowers with pretty fragrances that are not overpowering. Just a few stems of Oriental lilies can fill the air with a strong sweet perfume, so they are best used in larger ceremony locations. Stephanotis, freesia, stock, tuberoses, sweet peas and English Garden Roses bring the outdoors in and are truly a pleasure for the senses. They have a light sweet fragrance and are perfect for mother-of-the-bride and groom corsages and bridal bouquets.
Spring seasonal flowers are the most economical for weddings held in March, April and May. You can mix the local seasonal flowers with flowers that are available all year round, such as roses, lilies, gerbera daisies, orchids, anthuriums, and other tropical flowers.
List of Flowers Available in Spring…(most of which are native to Indiana!)
Apple or cherry blossoms, Daffodils, Dogwoods, Forsythia branches, Hyacinths, Hydrangeas, Iris, Larkspur, Lilacs, Lilies, Lily of the valley, Lisianthus, Mini Calla Lily, Pansies, Peonies, Roses, Sweet peas, Tulips…below are some great closeups of some of our favorite spring blooms (many are available year round upon request)!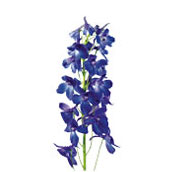 Delphinium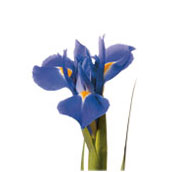 Iris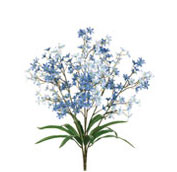 Tweedia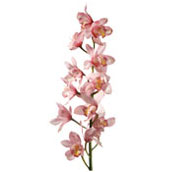 Cybidium Orchid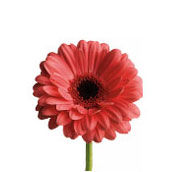 Pink Gerbera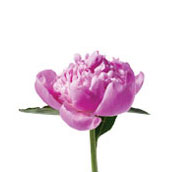 Peony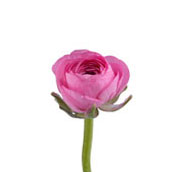 Pink Ranunculus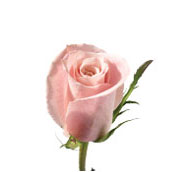 Pink Rose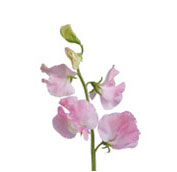 Sweet Pea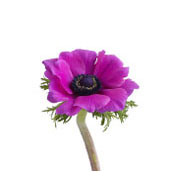 Anemone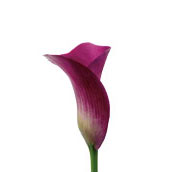 Calla Lily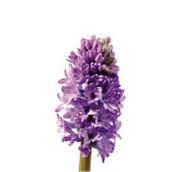 Hyacinth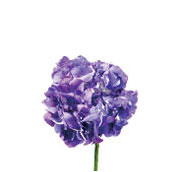 Hydrangea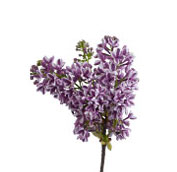 Lilac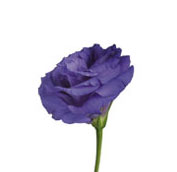 Lisianthus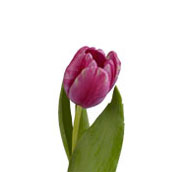 Purple Tulip
Filler stems round out a bouquet and come in a variety of exciting colors. Stems that are available year-round include: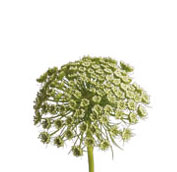 Queen Anne's Lace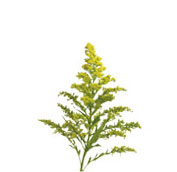 Solidago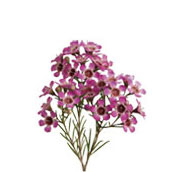 Waxflower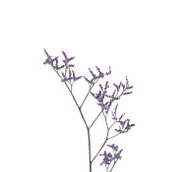 Limonium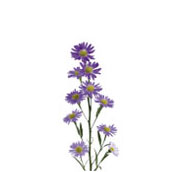 Montecasino Aster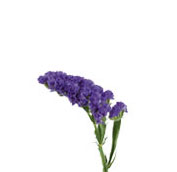 Statice Sinuata
Gypsophila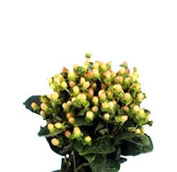 Hypericum
**Blog Courtesy of Teleflora**